This installation at 350 Bowery in New York City served as the setting for a pop-up exhibition curated by the editors of Core77 showcasing the work of 35 designers from all across the City. The exhibition, titled "All City All Stars," featured designers picked by Core77 in an attempt to "survey the landscape of all five boroughs" for New York's 2012 Design Week.
Building on the exhibit's recognition of the city as a "trading grounds"—the common wood shipping pallet was chosen as the building block for the installation and would serve as the setting for a wide variety of works spanning many disciplines. Nearly 300 wooden pallets were used to define the interior of the gallery, engulfing the entire space (literally at some points).

Exhibition Design by Laurence Sarrazin, Mark Tieszen & Joe McGrath. Curated by Core77 Editors LinYee Yuan & Ray Hu.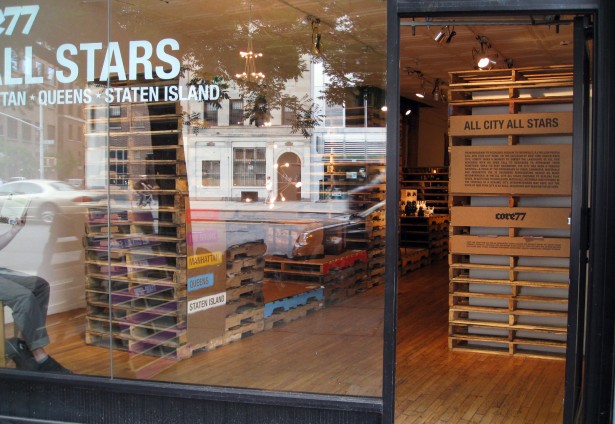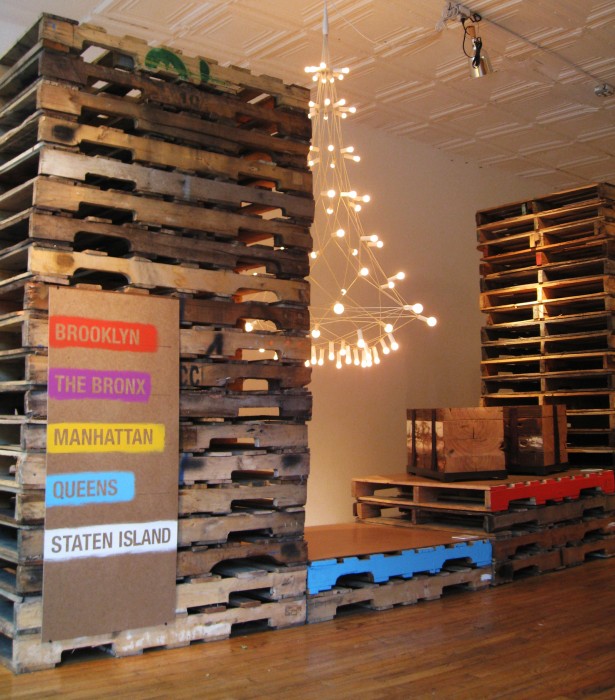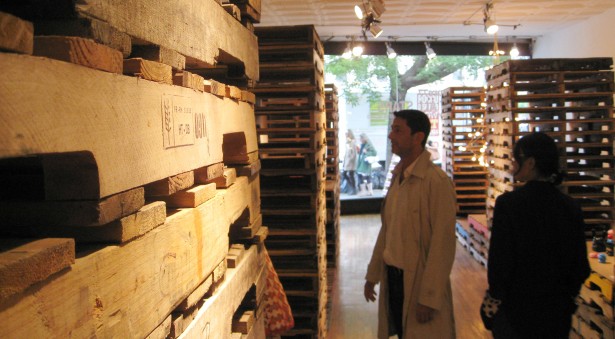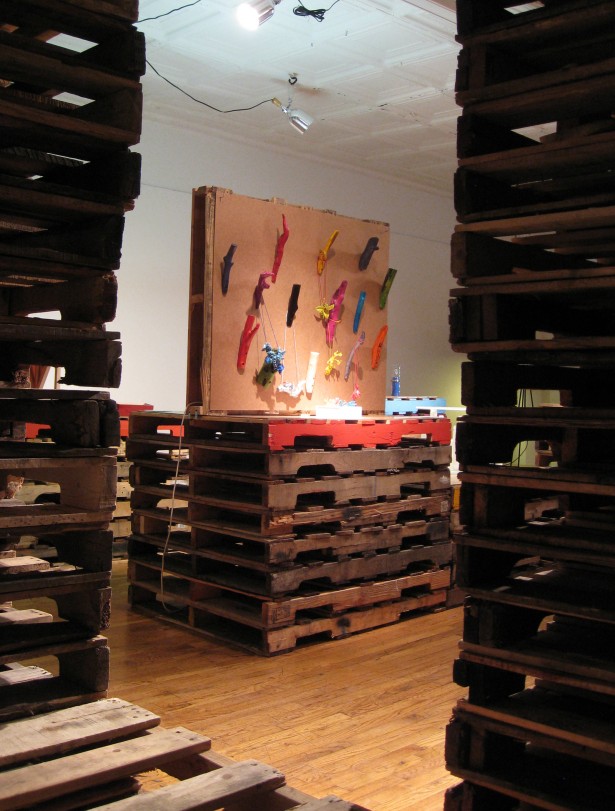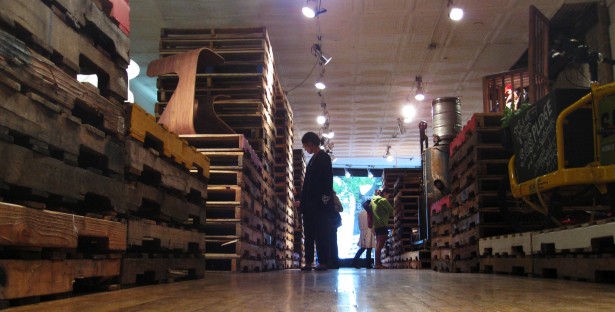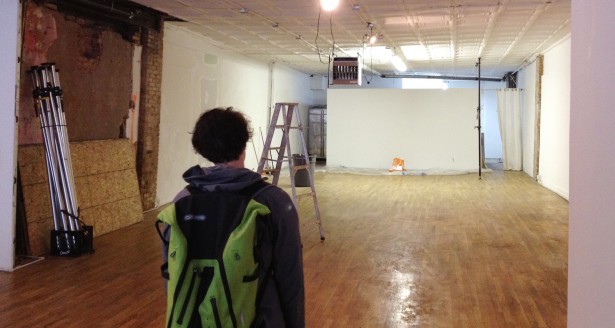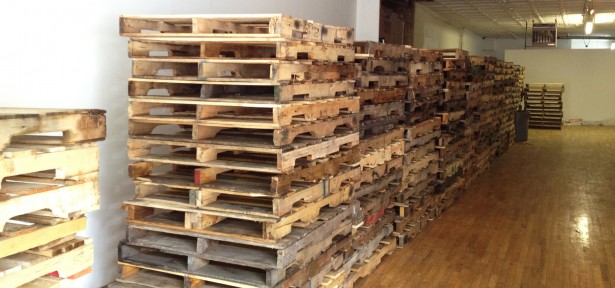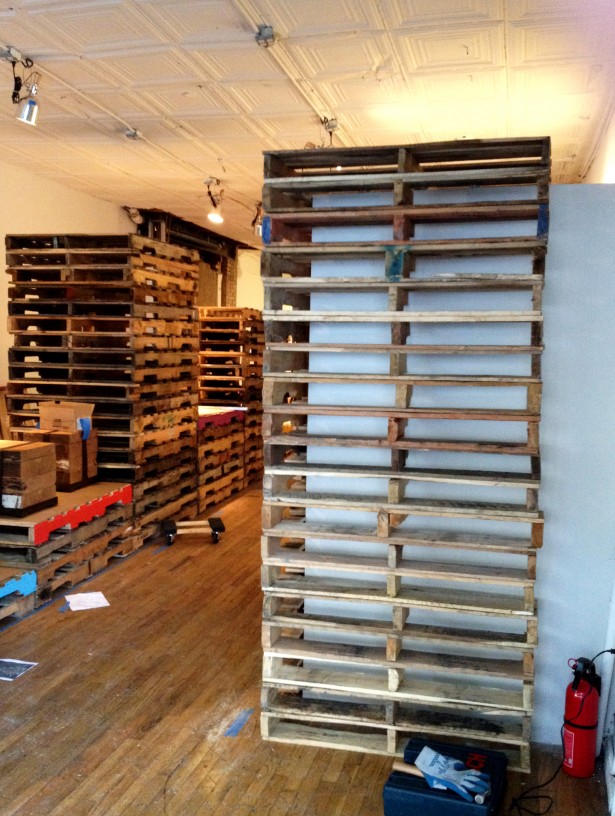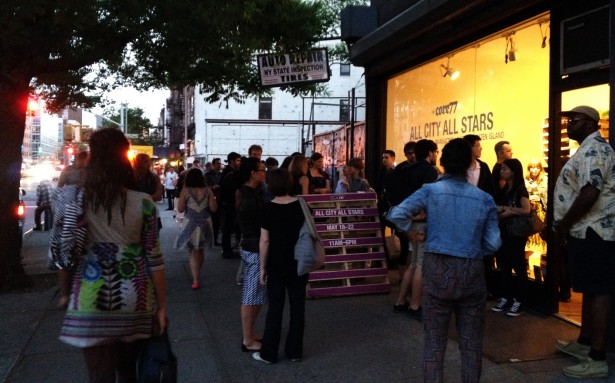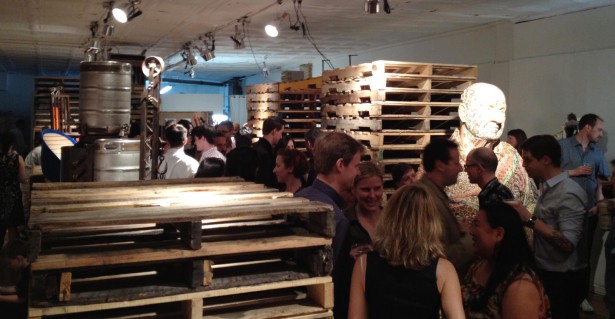 Core77 Design Week 2012:: Pallets 1-200 from baseheight on Vimeo.
Core77 Design Week Opening Reception from baseheight on Vimeo.